The exterior of your home offers a first impression to family, friends, neighbors, and visitors. Does your home convey a warm welcome? Whether you're looking to add a portico to provide shelter at your home's entrance, create an outdoor room to entertain or relax in, or add distinctive curb appeal to your home, we'll listen to your objectives, and craft a customized solution that achieves your goals.
Decks and Porches
Relax surrounded by the restorative sights and sounds of nature by adding a deck or porch onto your home. You can elect to bring in as much (or as little) of the great outdoors as you'd like, from an open-air deck or patio, to a screened porch, or perhaps a three or four-season room. We'll create a place to play, rest, keep an eye on the kids and/or pets, entertain, or dine al fresco; the choice is yours. Let your yard complement and extend your home by envisioning how a deck or porch can add value and enjoyment to your life.
Doors and Windows
Doors and windows have an important role in every home. They offer a buffer from the outside world that can be adjusted to suit your needs at any time. Whether allowing a fresh breeze through a screened door while keeping insects outside, or creating a peaceful setting for restful sleep with a room-darkening shade; doors and windows have the potential to enrich your environment. Ideally, your home's doors and windows will function effortlessly while providing safety, security, comfort, and energy efficiency while also enhancing its appearance.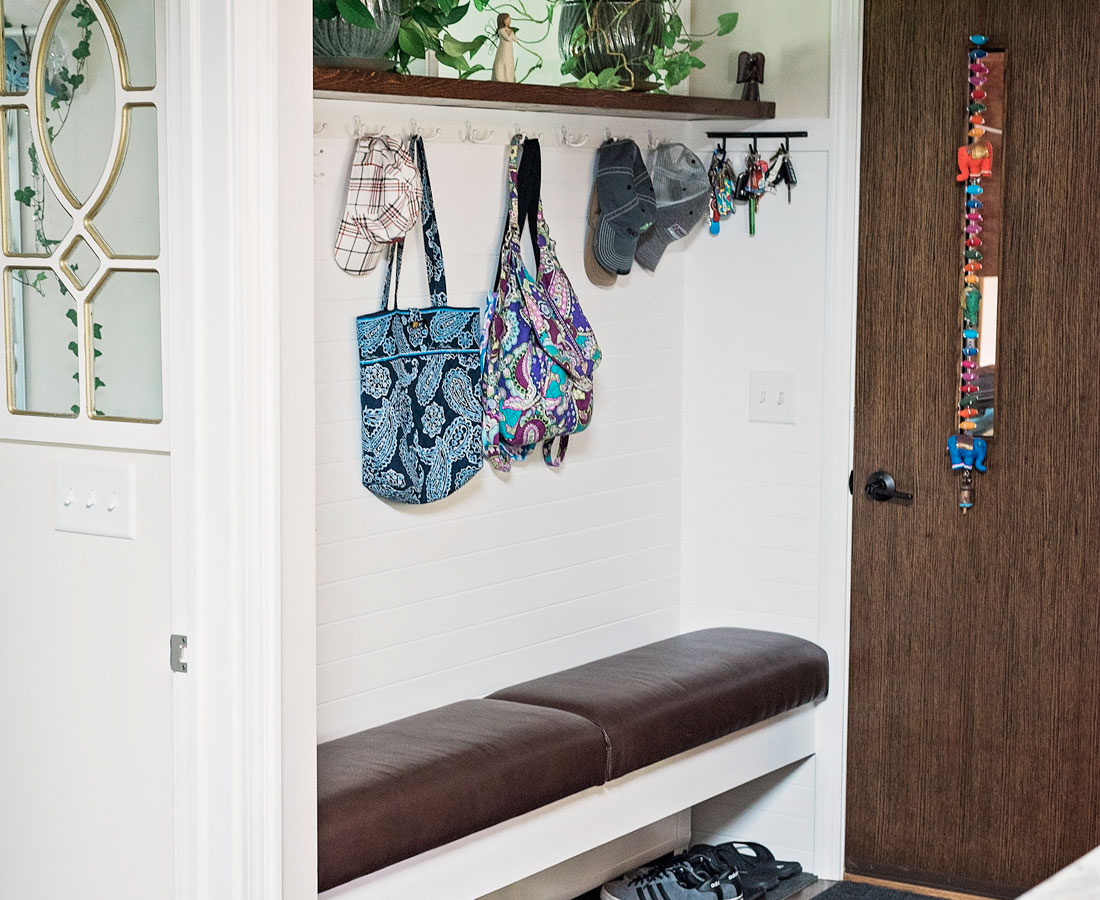 Entryways
Beyond the front door is something more: the Entryway. Also known as a foyer, mud room, or vestibule, an entryway is a great place to store and remove coats, shoes, backpacks, and gear. This area can help your home be organized and tidy by corralling dirt and clutter in a designated and easy-to-clean space. Thoughtfully designed closets and storage systems, resilient flooring, comfortable lighting, and strategically placed seating are just a few of the many components that can be utilized to create points of entry that support and enhance your household.
Does your home support you, inside and out?